Hillside Farmacy
Meeting friends for lunch is one of my favorite activities, especially when I'm introduced to a gem I had not been to in all my years in Austin.

This one is located in East Austin, amid all the gentrification and holding the prestigious Preservation Austin Award. The Hillside Drugstore was owned by one of the oldest African American East Austin residents, Doc Young, who operated the business in the 50's. The drugstore closed in the 70's and was restored by the Hillside Farmacy team to what it is today.
On this late morning, I arrived early and requested to be seated outdoors. The decor is modern, comfortable and inviting, inside and out. It was not very busy and I was seated promptly. When my friend arrived we proceeded to order.
The menu looked delightful. I usually choose to eat a plant based meal, when available, and fortunately here I had several dishes to choose from. After reviewing the options, I selected the veggie burger with the malt vinegar fries. The buns were crunchy and soft at the same time, and very fresh. The burger itself was scrumptious. A combination I had not seen -or tasted- before, made with black beans, beets, mushrooms, risotto, carrots, smoked almonds and caramelized onions, truly one of the best veggie burger I have ever tried. The patty was sitting on lettuce, tomatoes, red onion and pickled cucumber and since I made it vegan, I skipped the sauce, which I hear is delicious and may need to try during a future visit. Also, the fries were crunchy on the outside and soft on the inside, perfectly salted, and although I did not eat them all, I wanted to!
My friend ordered the Farm Eggs in a Bowl. This was my second choice and I was glad to see my dining companion enjoying it. It had two poached eggs, house made mozzarella curd on a bed of sautéed greens, grape tomatoes and red bell pepper. You can ordered it with the ciabatta croutons or skip them and since she skipped them, I did not get a chance to try them. At the end of our meeting, the bowl was empty, so I know she loved it (besides she did say it was delicious). This is definitely a reason for me to go back, note to self: must try Farm Eggs in a Bowl.
Hillside Farmacy is now on my ' return soon to try other dishes on the menu' list.
Please check it out and message me with your comments. I love knowing that our local and small businesses are being patronized and are flourishing.
#RealtorFoodie #vegan #healthy #nutritious #foodie #delicious #bestrecipes #desserts #restaurants #bestrestaurants #HillsideFarmacy
To view newly listed homes for sale in Round Rock, click HERE.
To view newly listed homes for sale in Pflugerville, click HERE.
To view newly listed homes for sale in Georgetown, click HERE.
To view newly listed homes for sale in Austin, click HERE.
To view newly listed homes for sale in Buda, click HERE.
To view newly listed homes for sale in Kyle, click HERE.
Sonia Comisarenco~ REALTOR®~ Team Price Real Estate
We Introduce Buyers to Sellers
PH ~ 512-577-5208
Email ~sonia@teamprice.com
Website ~sonia.buyinginaustin.com
You can also download my app to search for properties by texting 'Sonia' to 512-270-7326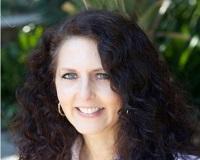 Author:
Sonia Comisarenco
Phone:
512-577-5208
Dated:
March 15th 2020
Views:
227
About Sonia: Sonia was born in Argentina and has lived in the US since 1980 and in Austin since 2001. Besides bei...