El Gaucho Winery
Have you every thought of travelling to Argentina? Thinking of savoring the most delicious meal?
If so, this is the place to try.
El Gaucho Winery is a small winery with Argentinian and other imported wines. The owners pride themselves in the quality of wines they serve and small plates to accompany them.
A few months ago, Adrian Scalia, set up house in this beautiful hill country location to enhance the winery with his masterpiece Argentinian barbecue and other dishes. I had been wanting to try it for a while, after seeing the reviews on Facebook and other sited, by many of my 'compatriotas'. Yesterday it finally happened.
I was spending the weekend with two of my friends who were visiting from the Houston area. We had spent the weekend visiting different Austin fun places. Among them were the Baker's Street Pub and ABGB in South Austin and Vincent's on the lake. I decided to take them to The Gaucho Winery for a meal before they had to head home.
This was a great decision. We arrived at the location surrounded by wild land on a hill and visited with Adrian for a bit while checking out the fabulous brick oven and grill where he prepares his magnificent dishes.
We sat under one of the canopies and although the weather was hot, the shaded area and breeze made it comfortable enough to endure our Texas heat.
We started by ordering the Tablita de Campo. This appetizer had a traditional beef and pork sausage, provoleta and a beef empanada served with chimichurri sauce and bread. This sampler was finger licking good! The sausage was as tasty as it could be, and provoleta just as I remember it from many year ago eating in Buenos Aires. The empanada absolutely delicious, although a different recipe than the one my mother taught me and I make on occasion, but the best on that board was the chimichurri. This sauce is made with a base of parsley and spices and there are many different recipes based on what party of the country you came from. Adrian's chimi is one of the best I've had, even better than mine :).
We ate all this while waiting for the main meal and when it arrived, I was delighted!
We ordered Vacio a la Parrilla, a 14-16 oz Argentinian grilled flank steak cooked to perfection with a pink middle, a side of Papas al Romero, grilled potatoes with garlic and rosemary and Vegetables a la Parrilla, onions, squash, sweet potatoes and carrots. All scrumptious!
To end this incredible meal we had the Panqueques de Dulce de Leche, 2 crepes filled with dulce de leche flambeed with Grand Marnier liquor and topped with dulce de leche ice cream. Desserts like this one deserve to be eaten first and that is what I'm planning to do on my next visit.

Be Healthy, be happy.
#RealtorFoodie #Teamprice #AustinRealtor #AustinRealEstate #AzulRealEstateTeam #ListWithSonia #delicious #elgauchowinery #Austin #AustinTX #ATX #bestrestaurants
To view listed homes for sale in and around Austin click HERE.
Sonia Comisarenco, Realtor®
Team Price Real Estate ~ We introduce buyers and sellers
Ph - 512.577.5208
Email - sonia@teamprice.comWebsite - sonia.teamprice.com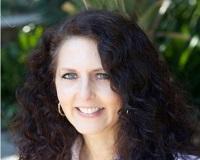 Author:
Sonia Comisarenco
Phone:
512-577-5208
Dated:
May 31st 2022
Views:
144
About Sonia: Sonia was born in Argentina and has lived in the US since 1980 and in Austin since 2001. Besides bei...